Policies for no-answer appointment calls and wrong numbers and time zone errors:
*Please Note: The online scheduling system used to schedule your appointment will send you an appointment reminder email 24 hour prior to you appointment with me. Therefore you should not be unaware of you upcoming reading. Please read below the policies I have due to repeated issues with missed appointments:

1. If I call you at the time of your appointment and I get no answer, you will lose the payment you made for this appointment and your appointment time. I will call you twice and send an email trying to reach you. If these attempts are unsuccessful then your appointment and payment are nonrefundable. I have a 24 hour cancellation policy. If you must cancel or reschedule your appointment, please notify me in writing my email address: luckymermaid7@yahoo.com and we will work out other arrangements to get you rescheduled or given a refund for your appointment.

2. If I am unable to reach you due to an incorrect phone number you entered when booking your appointment on the online scheduling system, then you would loose you appointment time and also your payment.
3. The online scheduling system is in US Eastern Time Zone. There will be no refunds for missed appointments due to time difference. My time zone is east coast time in the USA, stated on your appointment, as is your time zone, on the conformation when your appointment was booked. Therefore, if you are uncertain, please go online and check a time zone clock to be sure before your appointment. You can check this time zone converter to see our time difference: http://www.timeanddate.com/worldclock/converter.html

4. Appointments should be scheduled no sooner then 2 months apart, as it takes time for the predictions to happen, and it is very likely you will not get any new insights, predictions or messages getting readings too close together.
*Since I book appointments one right after the other, I must stick to a schedule. I have other other work to do running this business, therefore I have allocated a specific amount of time I am available to do the appointments . These are policies I have had to adopt due to reoccurring incidents such as these. I have blocked off this time specifically for your appointment. I am sorry if these policies seem strict or harsh however this is due to these repeated experiences and I could have given this time to another paying client wanting and waiting for an appointment from the wait list of over 500 people and a cancellations list of over 2000 people. ~Thanks for your consideration! The Lucky Mermaid LLC

*If you are desiring a recording of your reading: I will be recording your reading and sending you an MP3 recording, which I will send you from my gmail address, at some point later in the day of your reading.

*Please do not put our call on speaker, as it is too distracting for me to hear my Guides for your messages, as there is often background noise, feedback and also echo.
*I do not offer VIDEO recordings of readings. Audio only at this time.
*Please refrain from having another person or people present in the room with you during your reading. This may confuse the energies I am reading and during your reading I only want to be reading YOU. You may ask questions in regard to someone else, but please do not have them in the room with you during your appointment. Also please be aware, you never know what sensitive predictions and messages may come out that you would not want anyone else to witness or overhear during your Reading. It may also affect the information my Guides will be willing to give you.

PLEASE READ MY FAQ PAGE FOR MORE DETAILS

Disclaimer: By scheduling an appointment with Pam Georgel you are agreeing and understand Pam is not a Medical Expert or Attorney and can not give Legal advice or Medical diagnosis. Pam will not be held responsible for any action or decisions you make pertaining to your life using your free will. Services are not to be used in place of any professional, medical, financial, or legal counseling. Pam is not responsible for any decisions you make as a result of a service with her. Your consultation is subject to your own personal interpretation.
The best way to reach me is through my email address: luckymermaid7@yahoo.com

Thank you! Blessings ~ Pam TLM LLC
Please Read these policies if you're getting a Psychic Reading or a Reiki Healing Session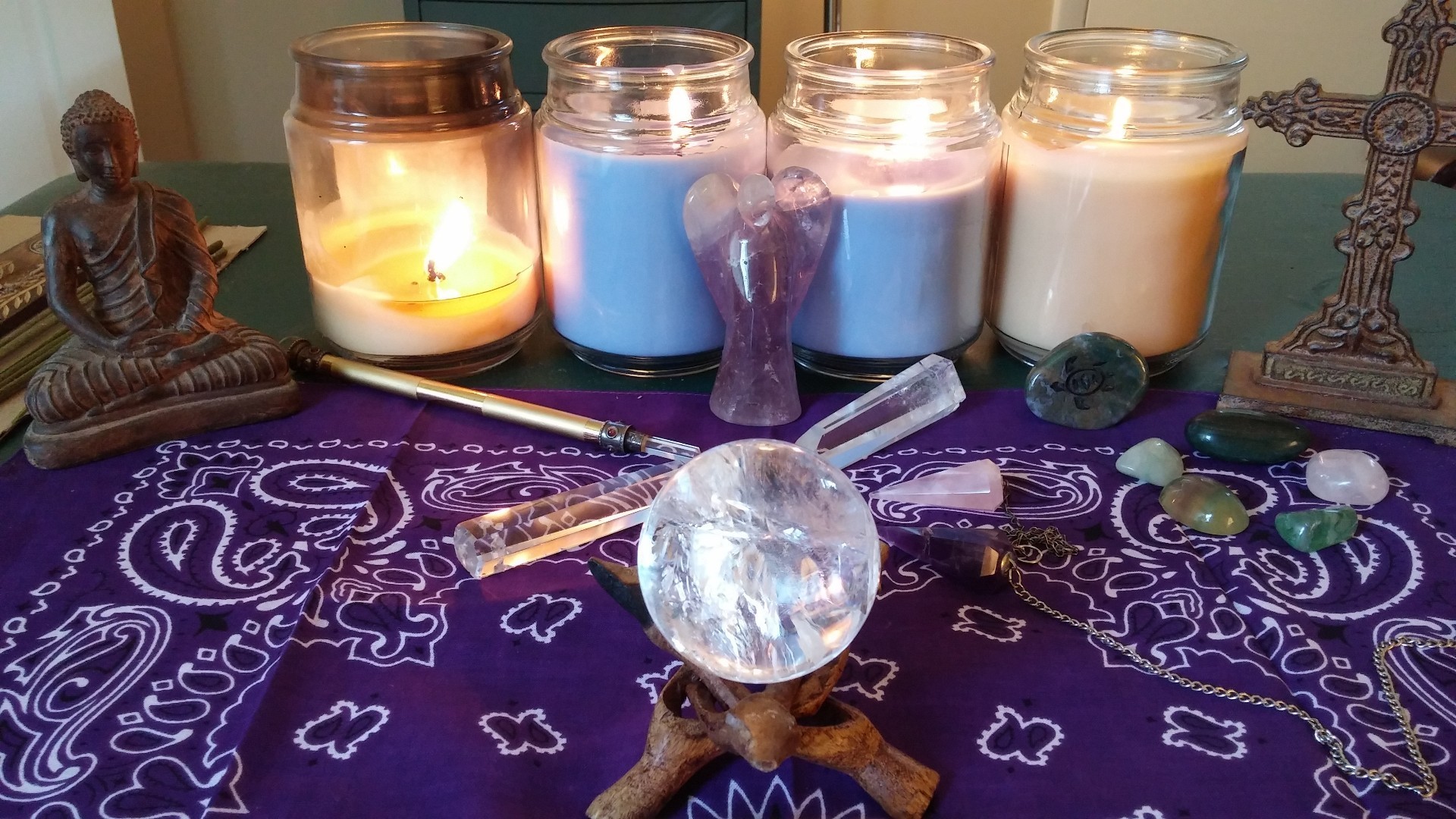 Contact Information for The Lucky Mermaid LLC
Please Read these policies if you're getting a Psychic Reading or a Reiki Healing Session
luckymermaid7@yahoo.com
Pam "The Lucky Mermaid LLC ® Copyright 2014 Pam Georgel © All rights reserved.
Web Design by Pamela Georgel, The Lucky Mermaid LLC